Advertising a non-fungible token is key to finding success in the market. Therefore, knowing how to build an NFT community should be a top priority for any developer. A loyal fan base can keep a project on its feet, regardless of how dire the situation may seem.
However, there are many approaches one can take. Social platforms and chat apps are usually the best options to build an NFT community, but not the only ones.
There are five main points any NFT project team should take into account:
Identify your audience
Announce what your goal is
Pick the right social platform
Get involved with your community
Be authentic
What Is an NFT Community?
An NFT community is a group of people that hover around a particular non-fungible token. These people can be anyone, from small investors to token developers, and usually talk about the project they follow.
These types of communities have an excellent reputation among investors. They serve as a place to discuss news regarding tokens and hang around with like-minded people. Not only are these communities helpful, but they also provide emotional support.
Hence, a crypto community is no different from any other fan base or 'fandom.' It's noteworthy that people will build a community regardless of the developer's intentions. That is why it's better to learn how to build an NFT community to make a project as prosperous as possible.
Why You Should Foster a Community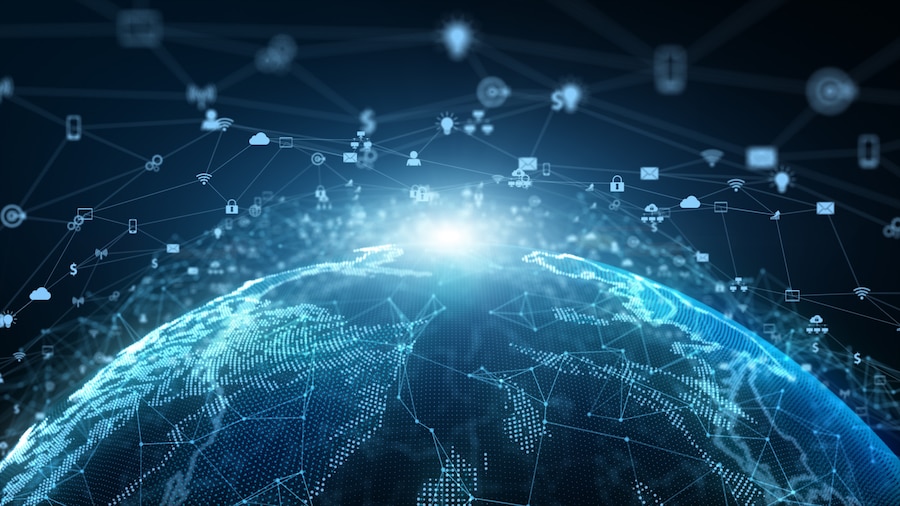 Despite how fantastic a project might be, if people don't back it, the token won't survive.
Cryptocurrencies and NFTs rely entirely on the value people give them. Consequently, if investors don't trust in them, their value won't go up, which in turn repels potential investors. That's how coins fail, as seen in the LUNA drop.
In short, if a project doesn't seem legit and cannot bounce back, it won't get anywhere. In fact, some of them are built upon the idea of creating strong communities. They are crucial for an NFT's success.
Nevertheless, that's not the only reason for fostering a community. Supporters will also spread the word about the project, creating meaningful and effective advertising.
How to Build an NFT Community
1. Identify Your Target Audience
To advertise a product properly means to find the right audience for it. This foundation of both SEO and digital marketing applies to NFTs and cryptocurrencies.
For example, investors can be split into two main groups: those interested in the tokenomics of a project and those who greatly value an NFT's goal. You need to identify what type of potential buyers your project will appeal to.
It's a must to identify what people value in NFTs even before developing one. Be mindful that your community will look at your project's core and evaluate whether it fits them or not.
2. Tell Your Community What Your Goal Is
Your audience won't be able to relate to you if you're not transparent. Thus, showing what your NFT is set to accomplish is a great idea to gain popularity.
On the one hand, nobody believes in a project that remains in the shadows. On the other hand, leaving your audience in the dark is not a good sign for potential investors. It's advisable, then, to catch your community's attention with a meaningful purpose that will drive them.
For instance, the developers of Bored Ape, the most iconic NFT in the market, had one goal in mind: creating the silliest project out there. Their aim was so clear that everyone could relate to it, which is why Bored Ape was such a hit.
3. Choose a Platform
Platforms play a significant role in advertising NFTs nowadays. They're home to your future fans and will serve as an inn to interact with each other, even with the project's team.
Nevertheless, each platform provides different types of interactions. Because of that, you need to pick which is the better option for your project.
Discord & Telegram: these two are chat channels where your fanbase can interact in real-time. Mainly, Discord is the preferred option for NFT community managers. It provides the perfect tools to organize different channels and optimize your fans' experience.
Twitter: this social media overcomes the main flaw of Discord; its reach. Twitter is a great platform for making announcements and updates for both your audience and newcomers. Everyone can participate, even if they're strangers to your project.
Reddit: one of the main contributors to NFTs' growth. Reddit is the most popular forum regarding many topics, even non-fungible tokens. The website has become a hub for veterans and beginners due to the sheer support and advice users get there.
Instagram: for those who seek immersion, Instagram is a perfect choice. This platform allows the developers to interact more intimately with their audience. If your project is focused on how relatable it is, Instagram is a must.
Do note that you'll need to learn how to build an NFT community with SEO strategies and social marketing. Grasping these complex strategies might take valuable time and resources. Fortunately, specialized NFT SEO and marketing services are always a viable option.
4. Engage With Your Community
Engaging events are a staple of rewarding marketing. Your community will love to be part of their favorite project if given a chance.
To give some examples, you can try AMAs, Discord meetings, and airdrop marketing campaigns, among other events.
AMAs and Discord meet-ups let your audience get to know you and the team. In return, your community will have a stronger bond with the team and the project. Additionally, in Discord, you can interact casually with people and receive helpful feedback from them.
Moreover, giveaways shoot down two birds with one stone. You're providing your audience with profitable gain by participating and showing how grateful you are for your community.
These events should be why someone would choose your project over others. Make them as entertaining and original as possible: your NFT's fate depends on them.
5. Be True to Your Project
NFTs are all about credibility. If you betray your project's goals and your community's expectations, you'll be frowned upon as a developer forever.
Remember that non-fungible tokens are worth money. Whatever suspicious actions you take will stain your project and your reputation forever. Not meeting expectations for cutting corners will ultimately cut down your NFT's prospects and your career as a developer.
Conclusion
Creating and minting an NFT is rather simple, but the extra mile to make it popular is the most challenging feat.
Understanding how to build an NFT community will make the journey much more peaceful. As long as you respect your followers and your project, nothing can stop you!